About Hostomega.Com
At HostOmega.Com we believe that Empowerment should be within every client's reach, regardless of the budget or service requirements. That's why we've always provided our customers with cutting-edge technology, backed by superior customer service and at a price all businesses can afford.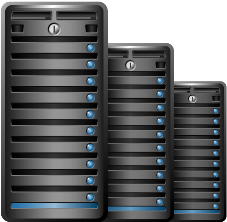 Our slogan - "Hosting Empowered" - reflects our dedication to the needs of the client; our devotion to equipping them with all the resources they need to put themselves ahead of the competition. Backed by our powerful Surge platform, our Cloud, VPS, Dedicated, and Web Hosting solutions can be deployed in as little as five minutes. We offer services in four state-of-the-art data centers situated across the United States.
These data centers are strategically located to provide the most complete service coverage possible. We operate facilities in Buffalo, New York; Dallas, Texas. All four are serviced by our expert support fleet.